The development and integration of breakthrough innovations enable NepTech vessels to achieve unmatched
performance in terms of environmental impact, speed and range.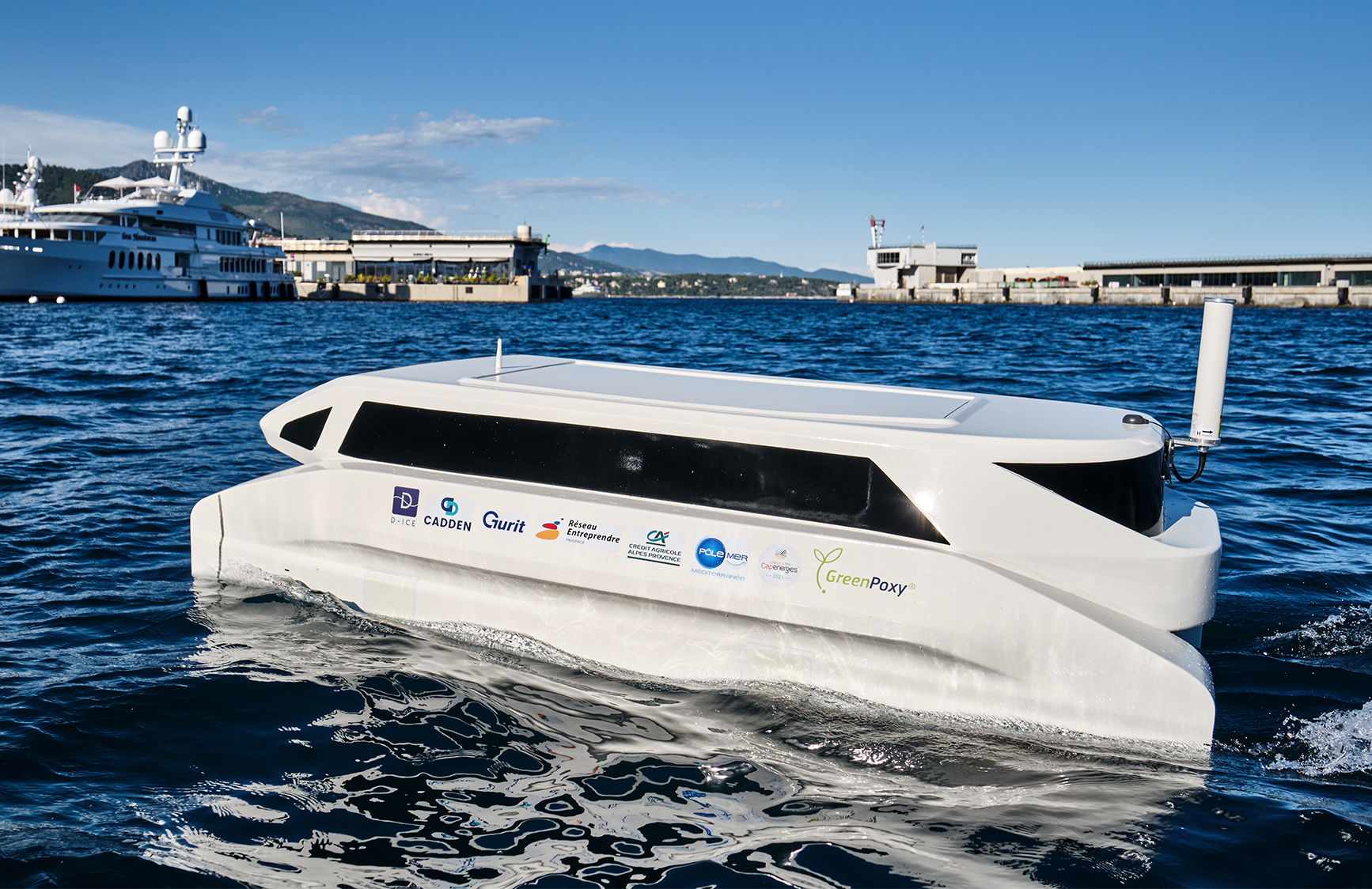 NepTech technology demonstrator in the port of Monaco.
1/7th scale demonstrator designed by the NepTech team to validate innovations.
 -35% reduction in energy consumption
To achieve this, our developments are focused on two areas:
• reducing hydrodynamics drag
• increasing energy efficiency
Disruptive technology developped by the NepTech team. 
NepAir innovation principle is to create an air path under the vessel.
The sliding of the air bubbles along the entire length of the hull locally decreases the viscosity of the boundary layer, reduces the frictional resistance and thus reduce the energy consumption of the vessel.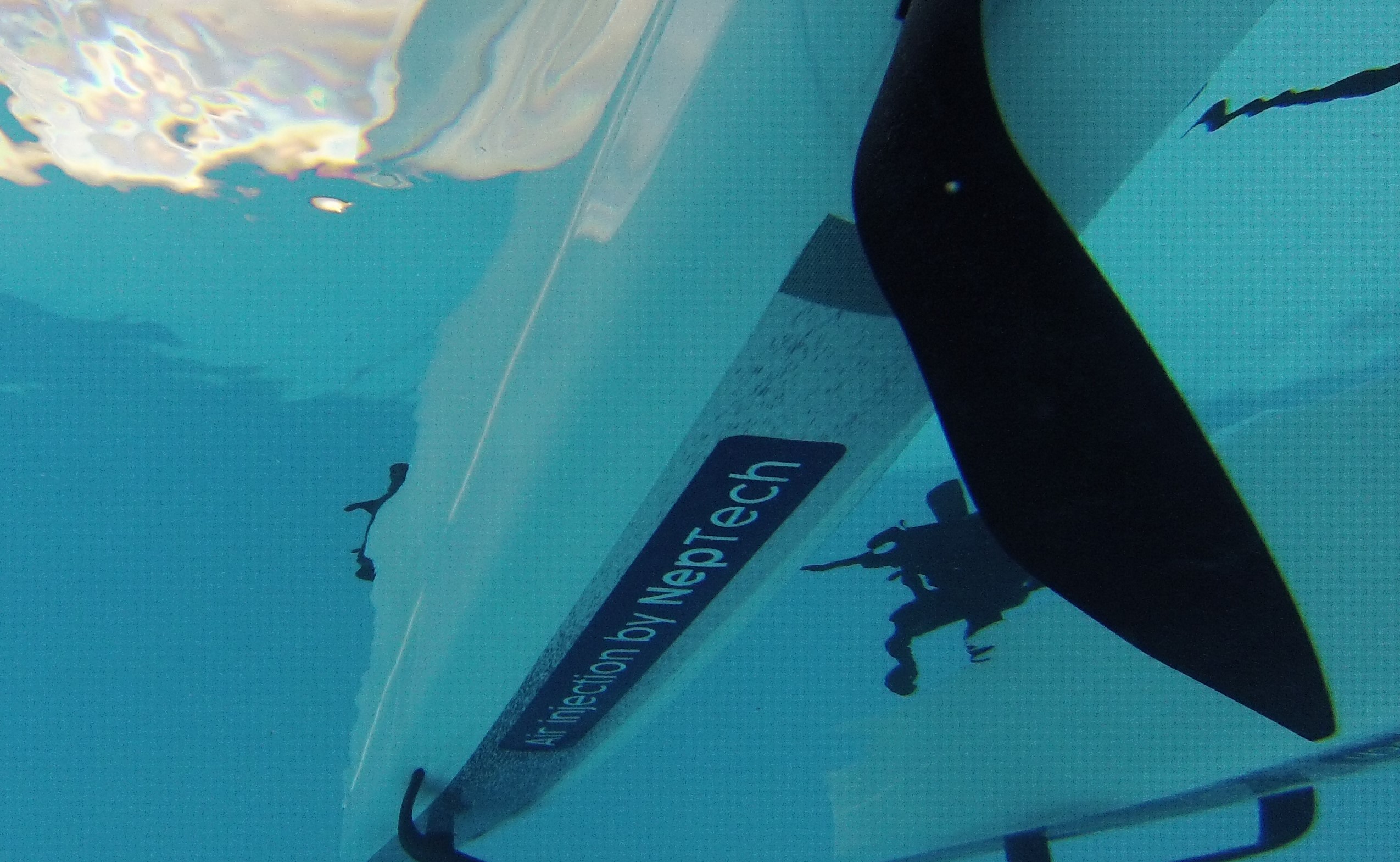 NepTech designs an innovative hull shape optimized by CFD (Computational Fluid Dynamics) to minimize drag and maximize energy efficiency.
✓ Energy efficiency and long range
✓ Low environmental impact (few waves, few spray)

Hydrofoils adapted to the constraints of transport vessels
Hydrofoils are appendages that raise the ship above the water surface. This technology is not widely used because these systems are often complex, expensive, fragile and unstable. They also imply a significant draught which represents a major operational brake.
Based on this observation, NepTech has developed hydrofoils that do not make the ship fly but rather relieve the hull to reduce hydrodynamic drag. These foils have the advantage of keeping a shallow draft, being simple and robust to use and avoiding the catching of debris and algae thanks to a specific geometry. 
Guaranteeing the stability of the ship, hydrofoils erase the effect of the swell, allowing the passengers to avoid sea sickness.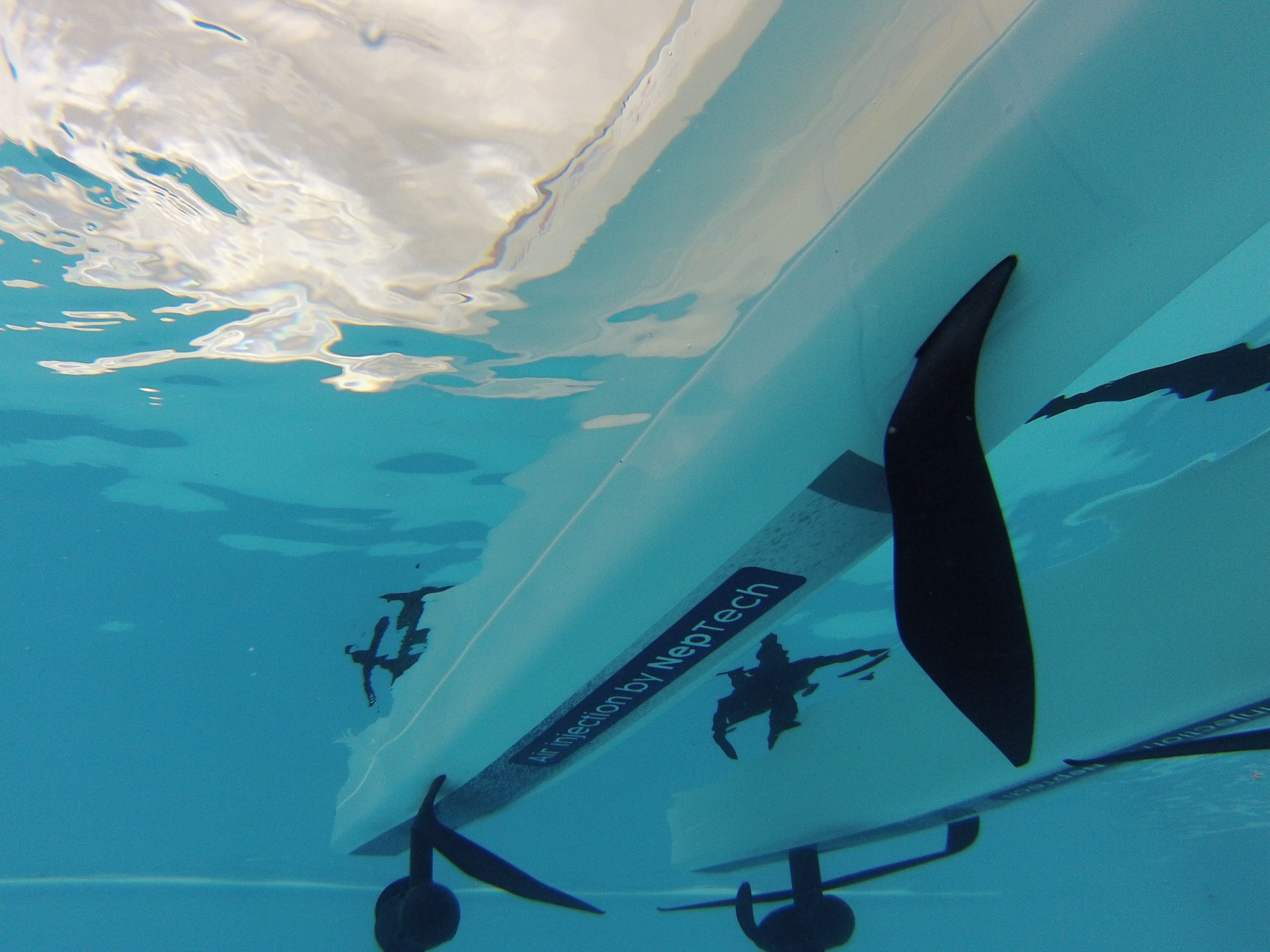 Two zero-emission energy solutions are developed:
1. New generation battery system
✓ High density: increased autonomy
✓ High voltage: reduced charging time 
2. Hydrogen fuel cell system
PEM (Polymer Electrolyte Membrane) fuel cells: 
✓ High capacity: very long autonomy
✓ Fast charging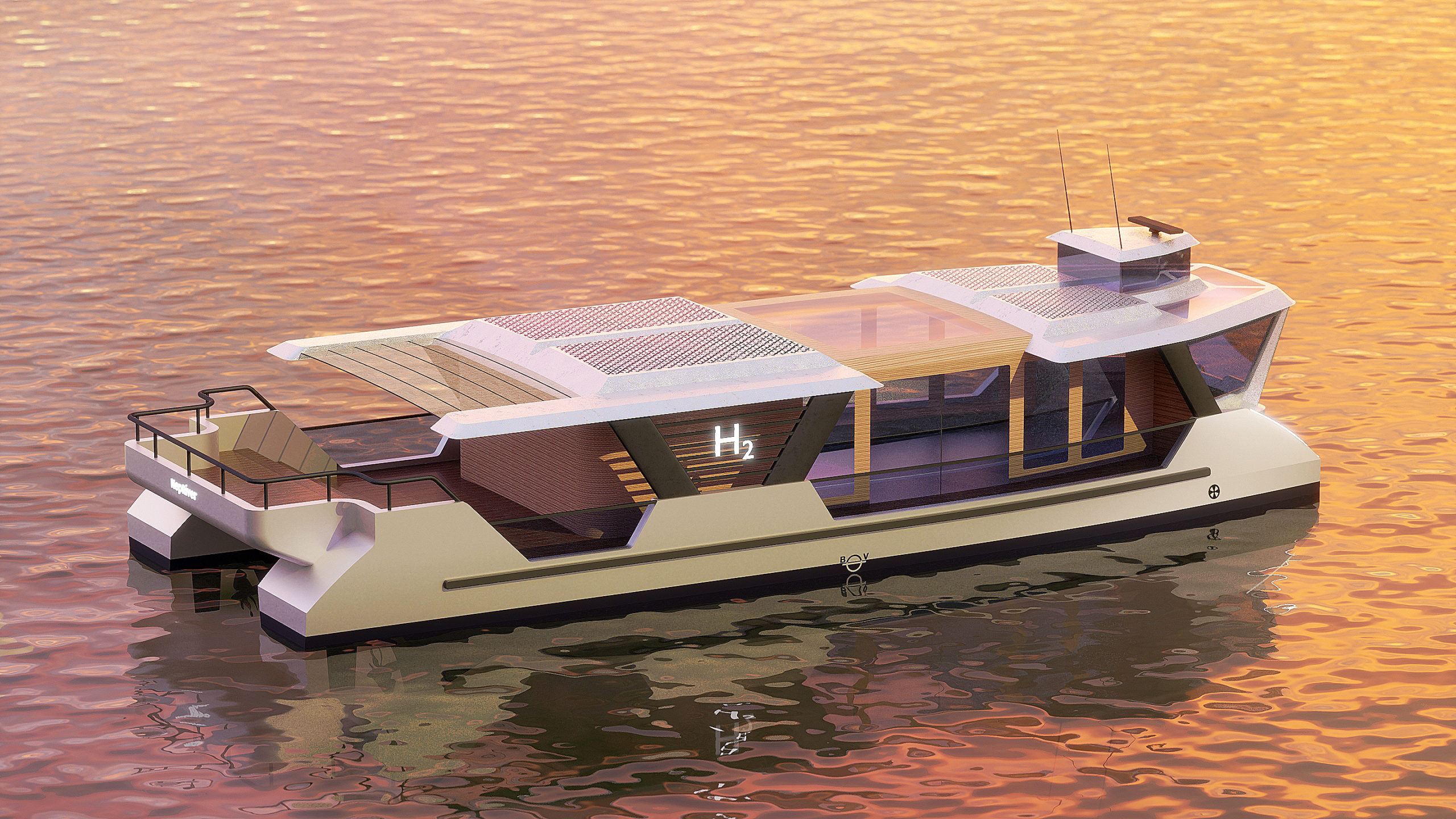 Optimization of on-board energy management to maximize the operational performance of the propulsion system and to increase its lifespan
(EMS – Energy Management System ; PMS – Power Management System; BMS – Battery Management System)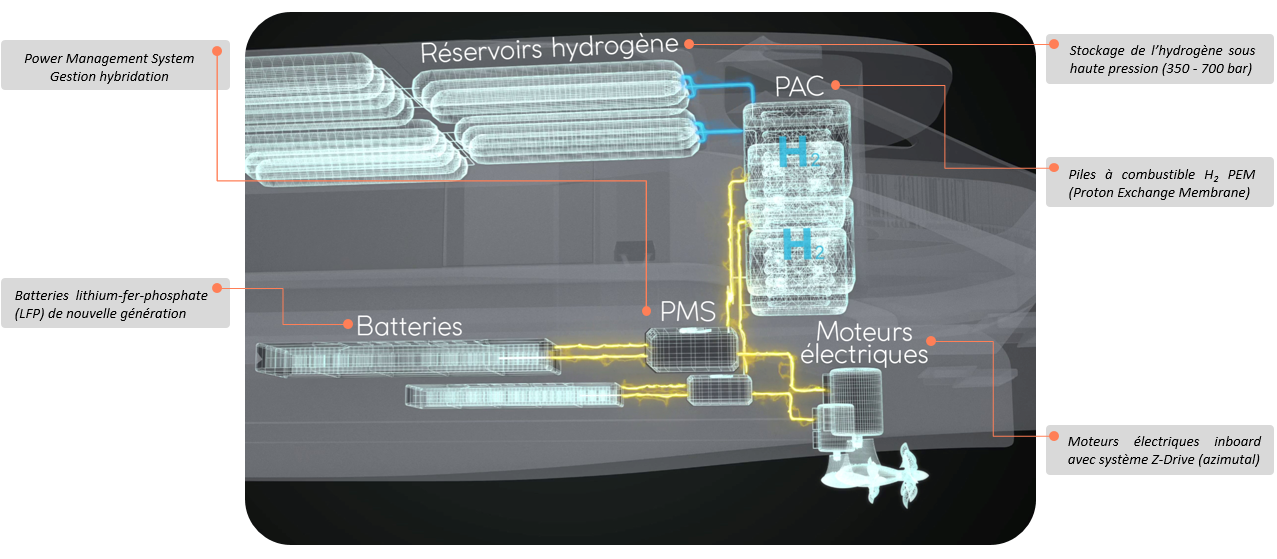 Development and integration of a piloting aid system allowing:
✓ Automatic navigation
✓ The detection of floating objects
✓ Automatic docking